Day 24 of 31 Days of Halloween has arrived!!!!
I am tired,

really

tired! I am also having a blast, so let's do this.
I'm one of the Wicked Bloggers and you can find the complete Blog Hop Roll on the side bar.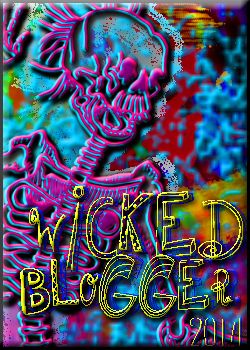 Today I bring you a Coffin pendant featuring
Autumn's Pencil by Leigh Snaith-Brunton
available as a rubber stamp set from Smeared Ink.
Love this rubber stamp set and of course had to use it again today.
The coffin was stamped on shrinking plastic with Archival Ink. Added some beads and there you have it.
Hope you like it!
Can't wait to see you tomorrow!
Now hop over to Lisa's blog, she has something special for you.
Thanks!
Love,
Julia