Day 16 of 31 Days of Halloween has arrived!!!!
The horror... I am so sick!!!! Fever, chills,

coughing

, pain... no fun. Hope I feel better tomorrow.
I'm one of the Wicked Bloggers and you can find the complete Blog Hop Roll on the side bar.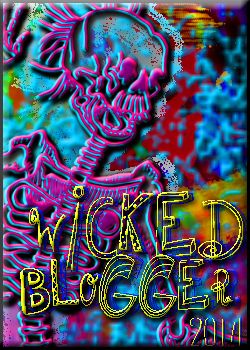 Today I bring a mixed media tag

featuring

some sweet bats from

A Little Bit Batty

rubber stamp set from Smeared Ink.
Hope you like it!
Can't wait to see you tomorrow!
Now hop over to Lisa's blog, she has something special for you.
Thanks!
Love,
Julia