Day 23 of 31 Days of Halloween has arrived!!!!
I hopped yesterday and the projects were so creepy, lots of inspiration.
I'm one of the Wicked Bloggers and you can find the complete Blog Hop Roll on the side bar.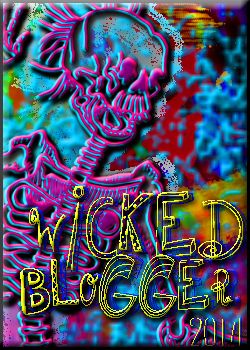 Today I bring you a card featuring
Autumn's Pencil by Leigh Snaith-Brunton
available as a rubber stamp set from Smeared Ink.
I just received the stamps and fell in love with them. This is not a dark project but it screams Halloween in every single detail!
Aren't this stamps gorgeous? I had so much fun making this card!
Hope you like it!
Can't wait to see you tomorrow!
Now hop over to Lisa's blog, she has something special for you.
Thanks!
Love,
Julia