Day 2 of 31 Days of Halloween has arrived!!!!
I hopped yesterday and the projects were so creepy, lots of inspiration.
I'm one of the Wicked Bloggers and you can find the complete Blog Hop Roll on the side bar.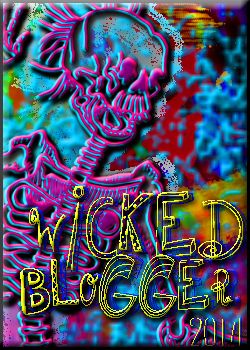 Isn't he.... well... I was going to say cute, but I think not. I wouldn't like to babysit him.
Hope you like it!
Can't wait to see you tomorrow!
Now hop over to Lisa's blog, she has something special for you.
Thanks!
Love,
Julia